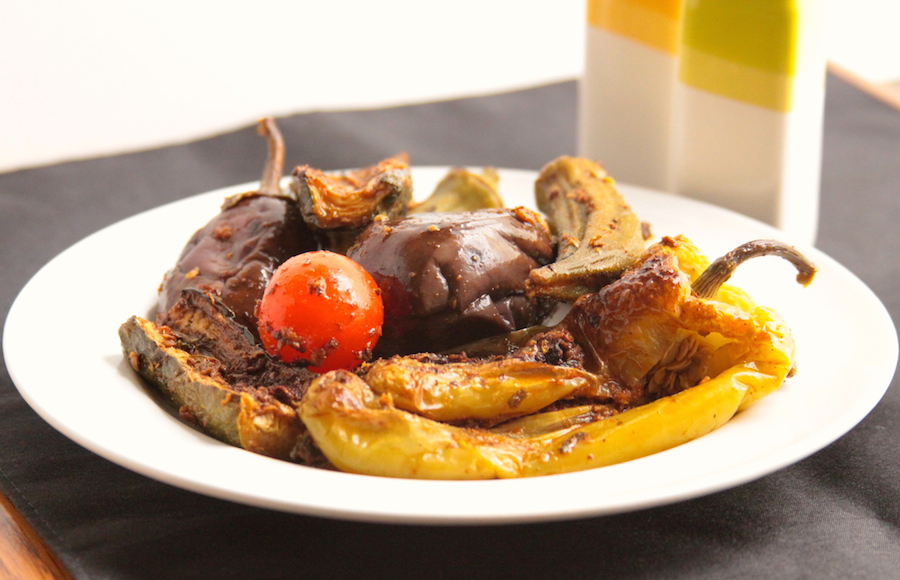 To count blessings…..to say thanks for little and big things that we have; For peace, for health, for happiness of the heart.
Wishing a beautiful Thanksgiving to my blogosphere friends.
On this day, as the blog world fills up with sumptuous turkey dishes and sweet filled goodies, I bring to you a very simple, vegetarian dish that's a family favorite. It's called 'Tawa fry'.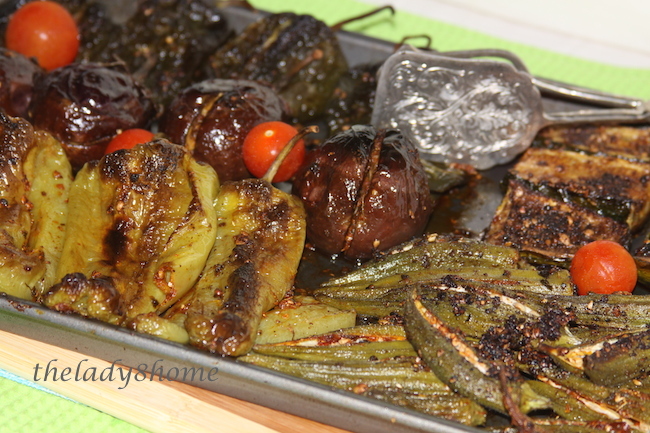 Recently, I have been trying to make dishes that would take a minimum of effort and yet give maximum flavors. Not that I don't do it normally, but past many weeks, this has been especially true. I will come to the whys of it next time. For now, enjoy the bold flavors of this Tawa fry and have a gorgeous Thanksgiving and of course – Black Friday shopping.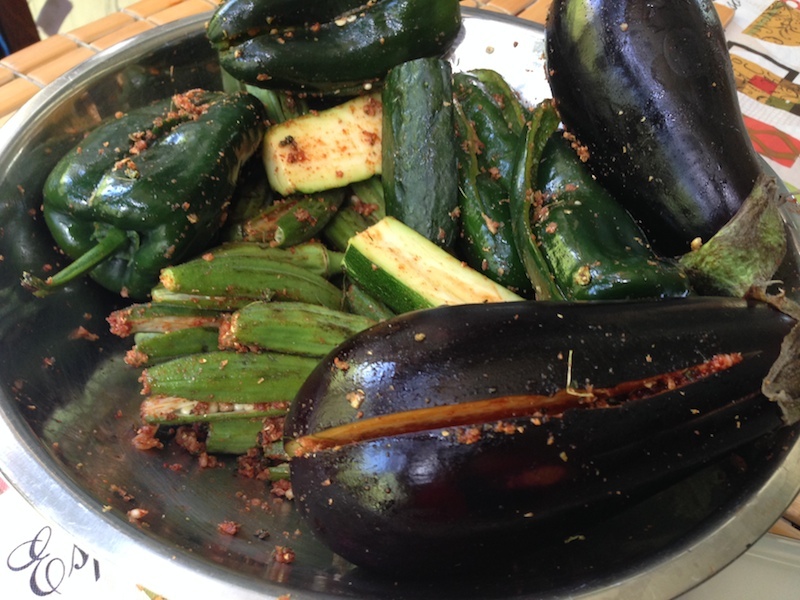 For this dish, take whole vegetables of your choice. I prefer eggplant – small as well as big ones, okra, zucchini, variety of peppers, button onions, mushrooms. You can add or delete any vegetables that you want.
Then, dry roast some coriander and then grind it coarsely with a mortar and pestle (Tip: Let it cool down completely before hammering away).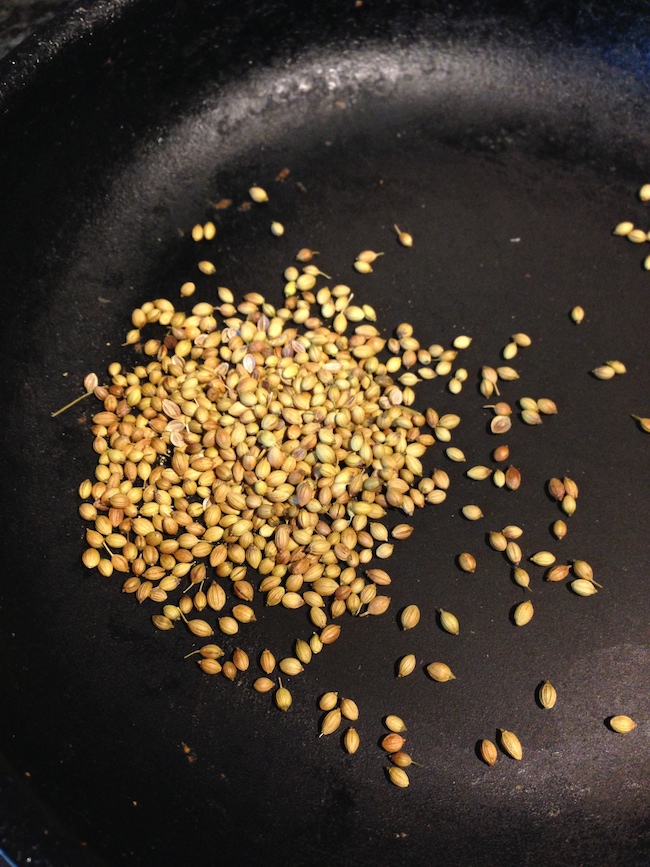 Mix the coriander with crushed garlic, red chili powder, amchur powder, kasoori methi powder.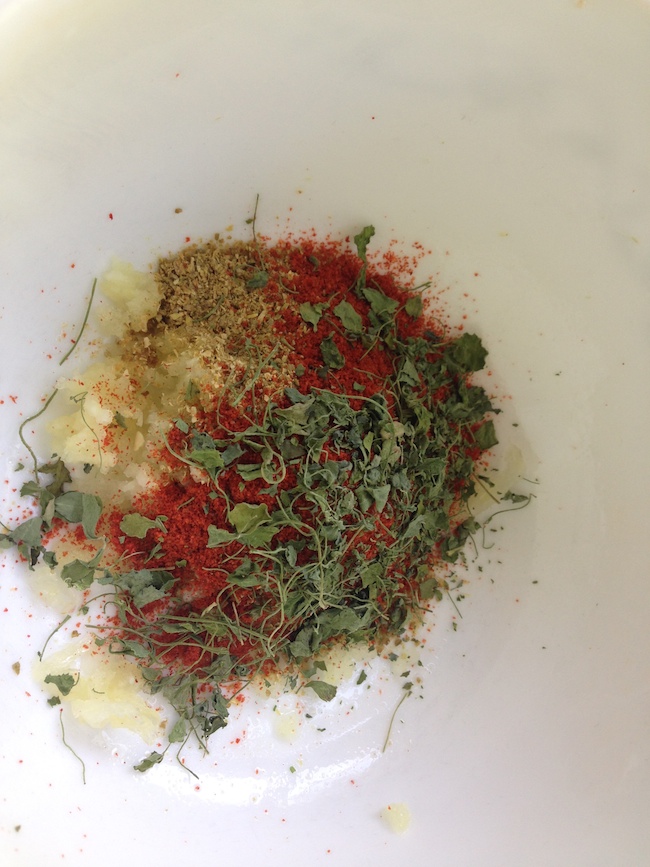 Add salt, sugar and oil.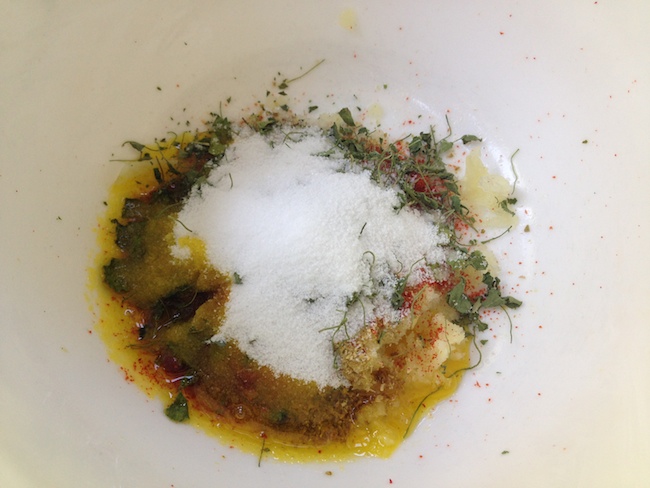 Slit all the vegetables in the middle, halving them but taking care not to go all the way. Now, run the masala mixture in well.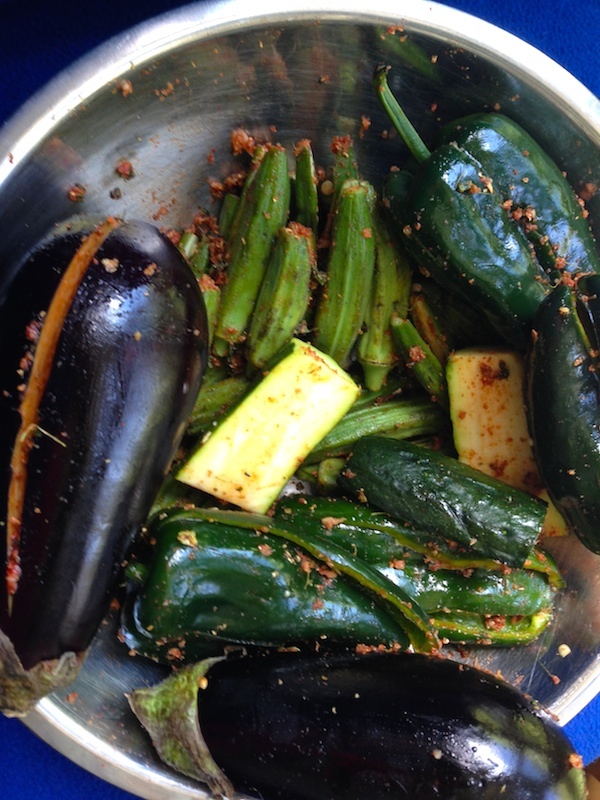 In a large saute pan, put some oil, heat and fry till done. Alternatively, you can spray or brush the vegetables with oil and bake them for 15 minutes at 400ºF. Then put it for broil for 3-5 minutes.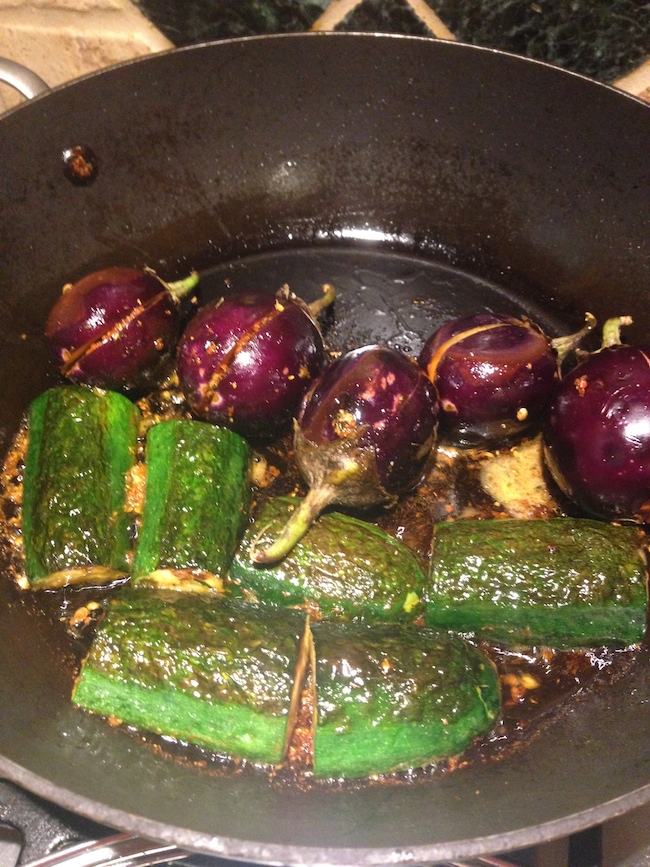 Serve Hot.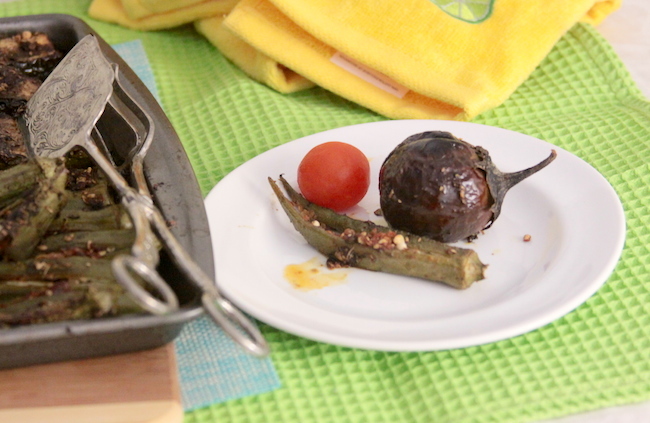 Note: : The masala should be enough to fill the vegetables. The filling will dust off, but dont worry, it retains enough inside.
Always fry on low heat, as you don't want the powders to be burnt.
You can also add some tomato puree to the mixture to change the taste. Play around with different masala mixture. It's fun. And delicious! Enjoy.