Record broken! We did it! With 9 feet of snow, we recorded highest snowfall, ever, in the history of snowfalls in Boston. We hardy people need to get medals of bravery for making it through slippery roads, leaking roofs from frozen ice dams, breaking rocks ice, generally marching on while ruining each others day by constant cribbing and then cribbing some more.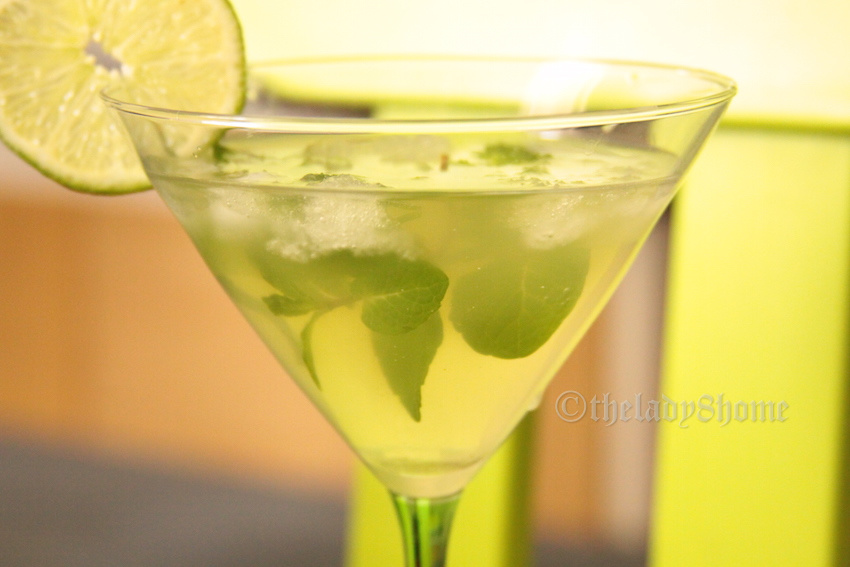 Now that we are done with the bragging rights, we can't wait to see the back of Old Man Winter and welcome Ms Beautiful Spring. The weather here for a change is turning beautiful. And wonders of wonder, it's on time! The spring is around the corner, and you can already see the branches starting to chug back to life. I love the mossy look that starts appearing all over the ground, right before the leaves peep from their hibernating burrows. It's still snowing on and off, but the amount is negligible and as long as the temperatures are not low, I think all of us are happy to live with it.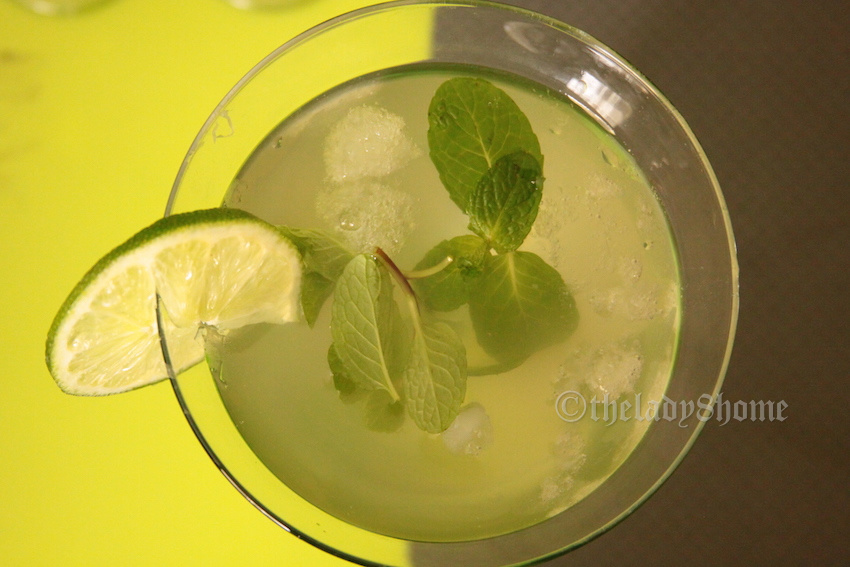 Maybe our dashing Mr Leprechaun will help us in our quest to help Ms Spring to settle down? Ain't we all be jammy then! Maybe this lovely limeade drink will help us convince him to convince her. A beautiful, soothing, minty limeade.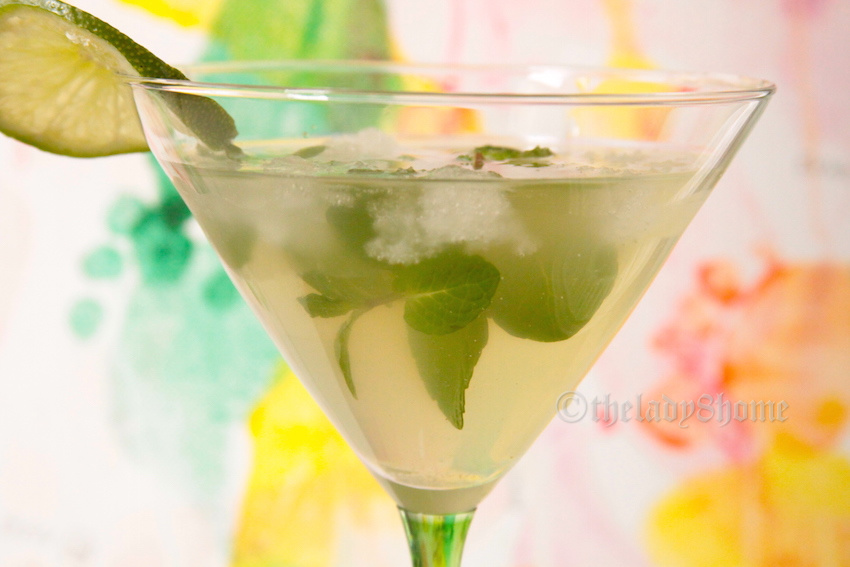 Leprechaun Minty Limeade
Author:
Minnie@thelady8home
Ingredients
1 oz good quality rum/vodka/tequila
½ cup lemon lime seltzer sparkling water
1 oz concentrate sweetened lime juice
1 oz Whiskey sour mix
½ cup crushed ice
few fresh springs of mint leaves
Instructions
Mix and shake well in cocktail shaker, pour into a Margarita glass.
Add fresh mint leaves liberally.
Serve garnished with a lime wedge.
Happy St Patrick's Day people!