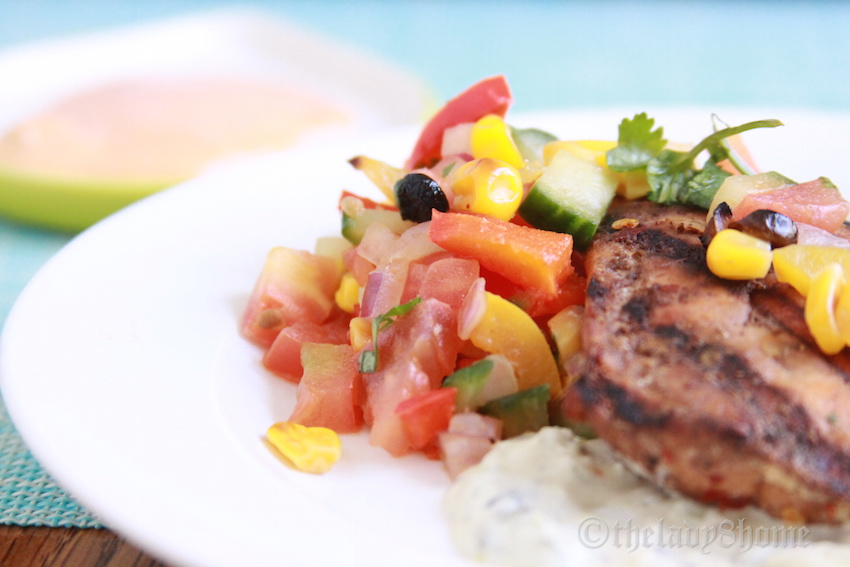 Roasted peppers have a way to increase appetite. Something about the flavors, and the aroma sets those little critters in the tummy clamoring for sustenance, setting off a chain reaction of gurgling noises and overworked oesophagus trying to keep all that accumulating saliva under control.
Combine them with charred corn, and you have one winner of a dinner all ready to be gobbled up.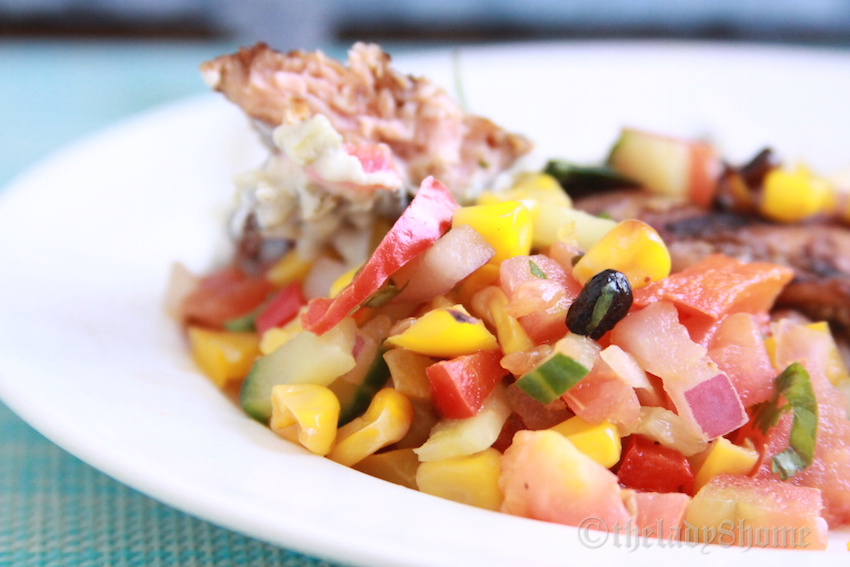 The chipotle mustard mayo is a fancy dip that only serves to compliment the flavors of corn and pepper.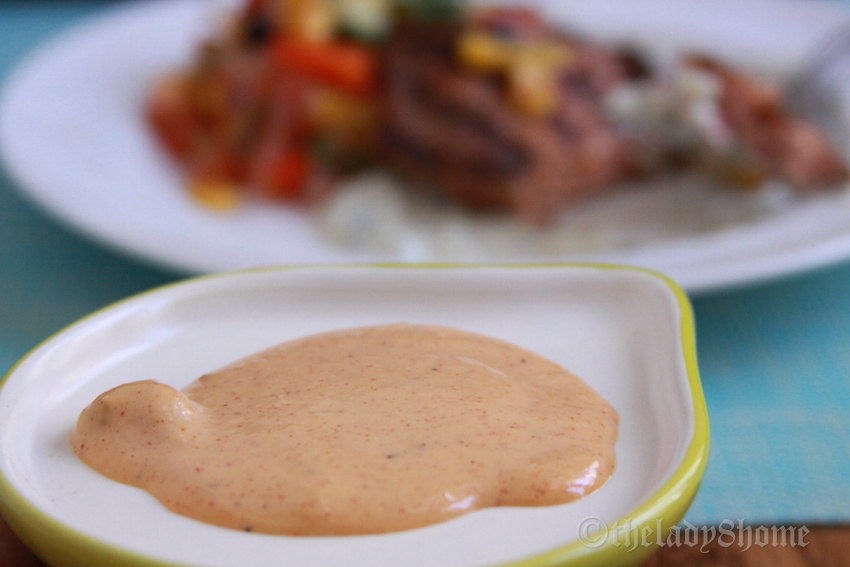 I served it as a side of firecracker salmon on tequila sauce. More on this one coming up soon.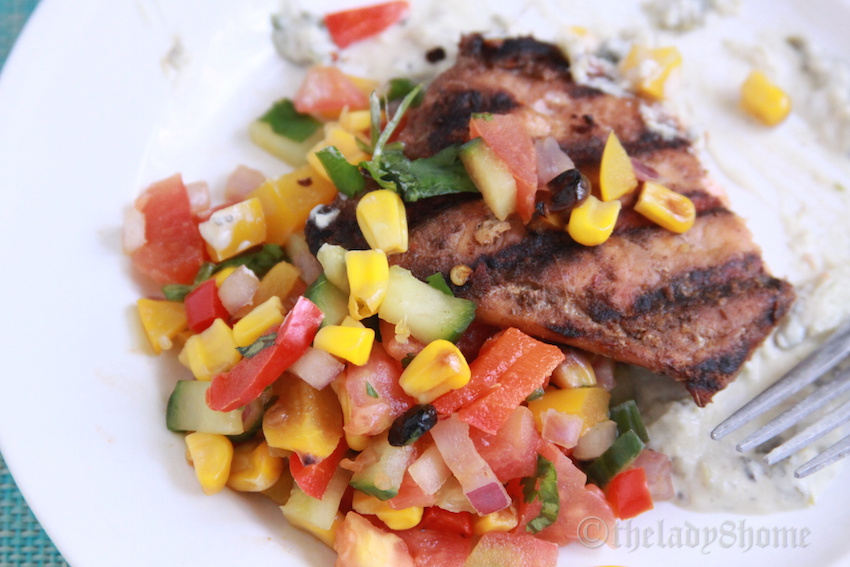 Roasted corn and sweet pepper salsa with chipotle mustard aíoli
Author:
Minnie@thelady8home
Ingredients
1 cup frozen corn
1 cup assorted red, green,yellow bell peppers cubed small
½ cup tomatoes
½ cup cucumbers chopped small
½ cup red onions chopped small
1 tbsp fresh lemon juice from one lemon
1 tsp white vinegar
salt and pepper
1 tbsp finely chopped cilantro
For chipotle aioli
2 tbsp light Mayonnaise (good quality)
1 tsp chipotle mustard (from bottle)
1 small garlic beaten to paste with 1 pinch of salt
¼ tsp ketchup
few drops of lime juice
Instructions
Spray a baking sheet with cooking spray or brush the entire surface with butter (use a light hand)
Spread out the corn
Broil on High for 2 minutes
Take the tray out and spread the pepper
Put it back and broil for 5 minutes more (check to see if some of them start getting the charred appearance)
Take the tray out and let it cool.
Combine the rest of the ingredients in a bowl. Add vinegar, salt, pepper. Add the corn and pepper. Squeeze lemon juice and give all the ingredients a nice toss.
To prepare the aioli
Whip all the ingredients with a fork till smooth. Serve as a dip or a dressing.
Note: The salsa can be made and refrigerated ahead of time. Can can stored for 24 hours in a tight lid container.
If using fresh corn kernels, then you can skip the first step and put the corn in with peppers.
To give a aioli a bit of a texture, you can add ½ ts of goat cheese. It gives an interesting flavor to the aioli.