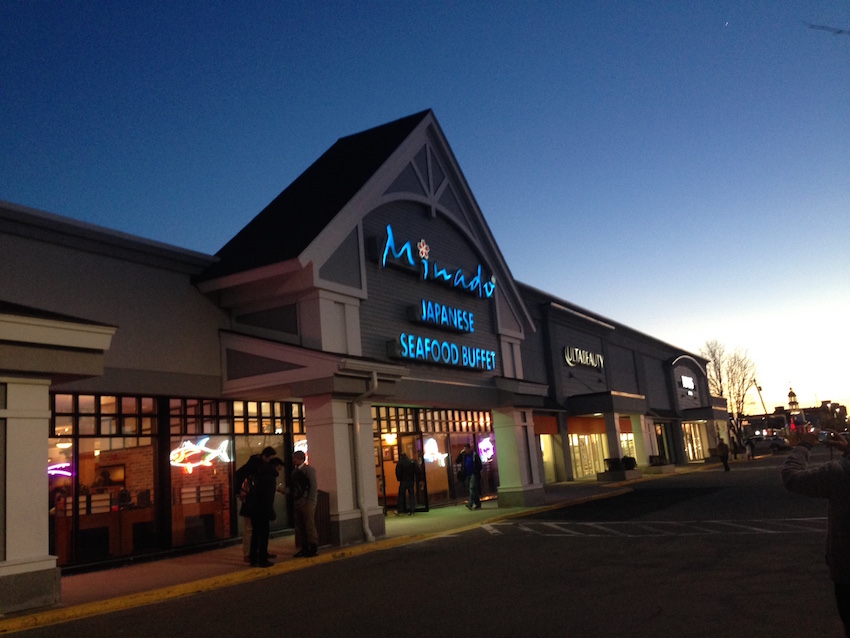 We wanted to take my Mr L8H senior, my Father in law, somewhere special on his Birthday, and give him a different dining experience. We as a family love Sushi, but he does not want anything to do with raw fish. At the same time, he does love seafood that has been prepared with more ingredients than simple salt and pepper. No cuisine flavors the fish more than the Japanese cuisine.
We shortlisted a few restaurants in the area. We already had a Hibachi experience for him previously, and we knew he likes the Asian flavors a lot.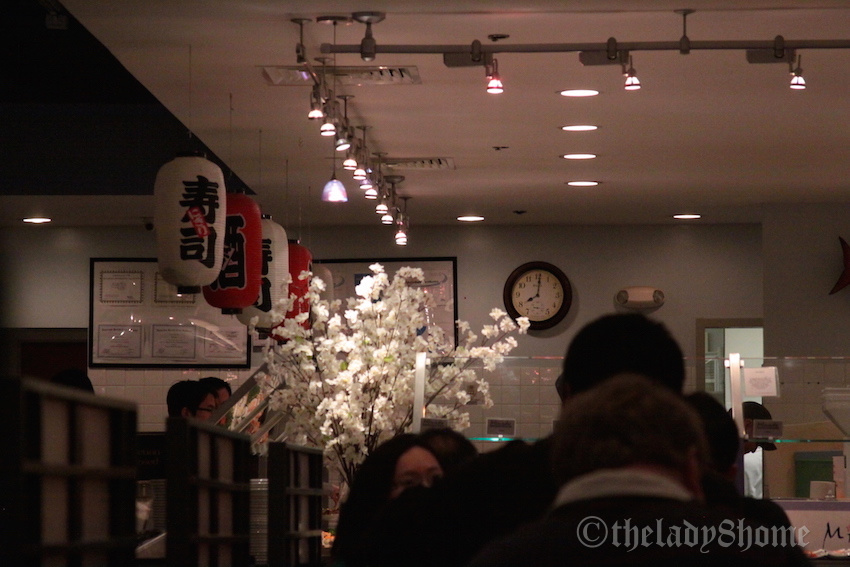 We settled for Minado, one of the biggest buffet restaurants in the burbs of Boston. Minado has created a name for itself in giving a complete buffet style dining experience. Priced at $31 per person (dinner) (with a discount for kids under 5ft), Minado strives to present an extensive array of Japanese fare, both traditional and contemporary.  Popular hot foods like yakisoba, chicken teriyaki, tempura, gyoza dumplings, udon noodles compliment the impressive spread of cold entrees like crab louise, Japanese eggplant,bean thread with spinach and shrimps, calamari with vegetable salad.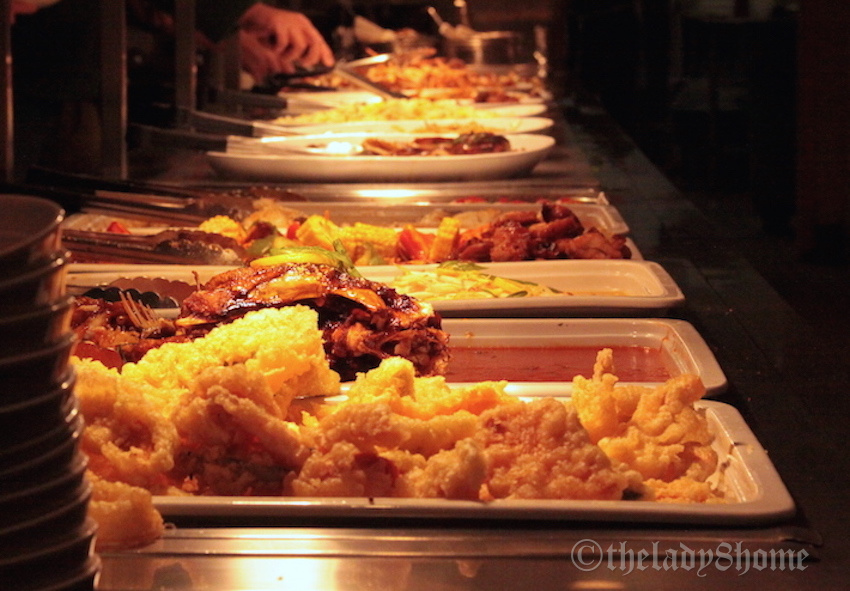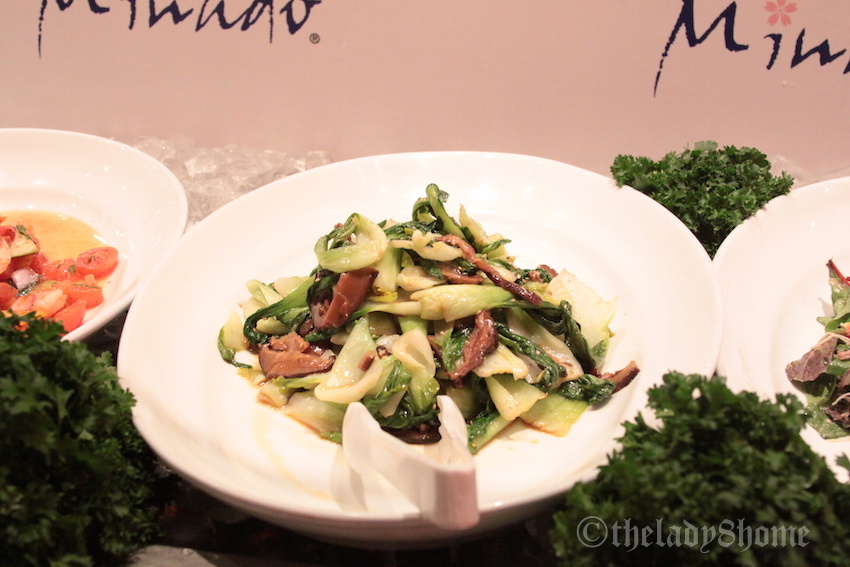 Dinner hours offer a teppan-yaki/ Hibachi grill station where efficient Minado chefs cook the guest selection of beef, chicken, or seafood while you can continue to pile your plate with dumpling selections from the dimsum station right next to the teppan-yaki one. (Though I must say, I am not a big fan of dimsum served here).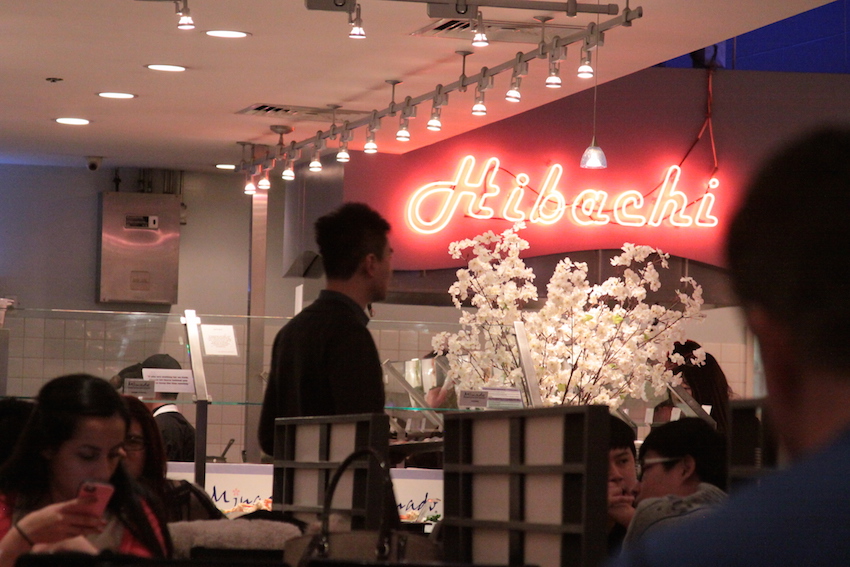 From the Hibachi grill, I love to pick at the shrimp skewers. While the size of the shrimps are small, they are done well, and have a smoky flavor to them.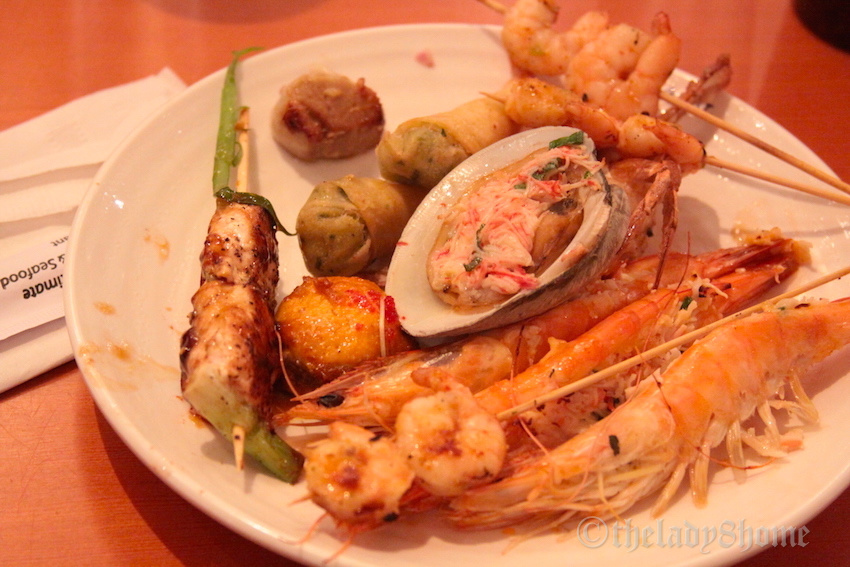 From the hot entrees, a special mention to the Cheesy prawns, stuffed mushrooms and Blue crab in Oyster sauce.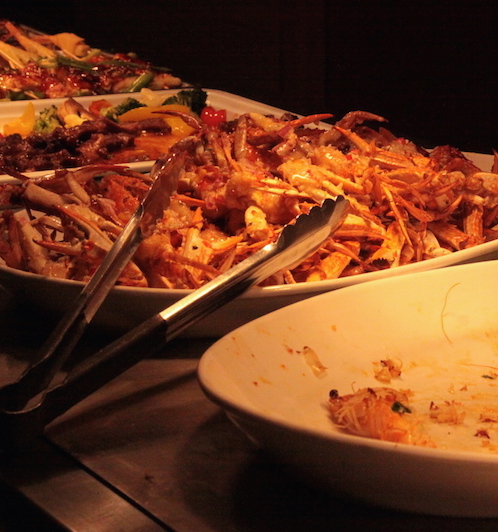 The cold food entrees are equally interesting, filled with a variety of salads and fish.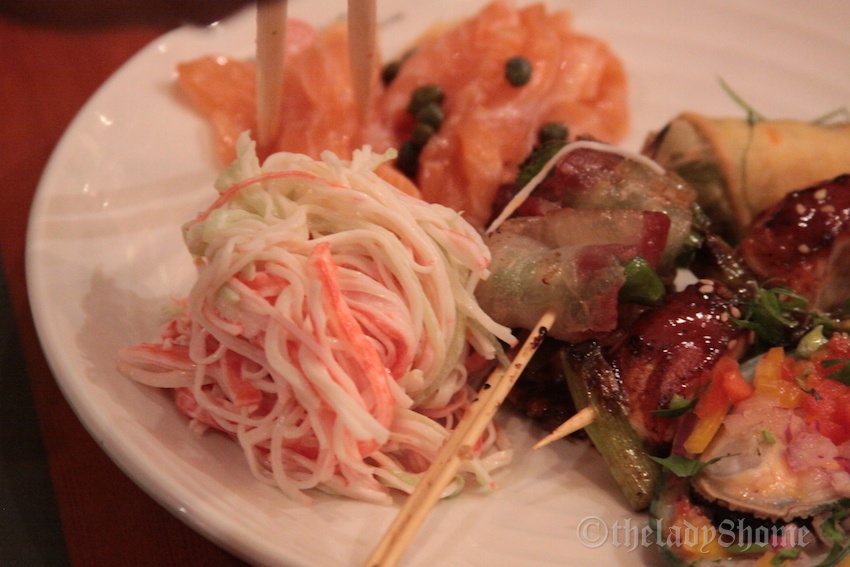 The crab salad was outstanding, sweet, succulent, light and refreshing.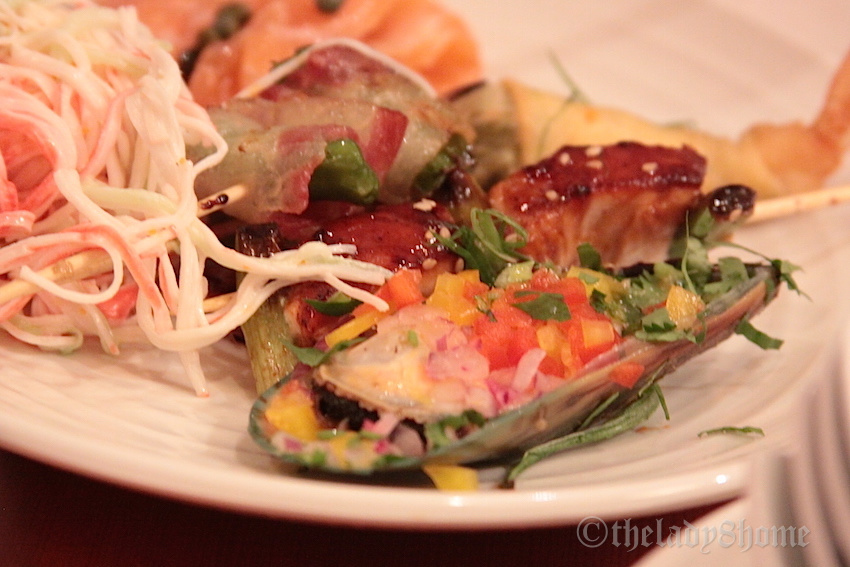 The green mussel salad was beautifully presented and a pleasure to eat.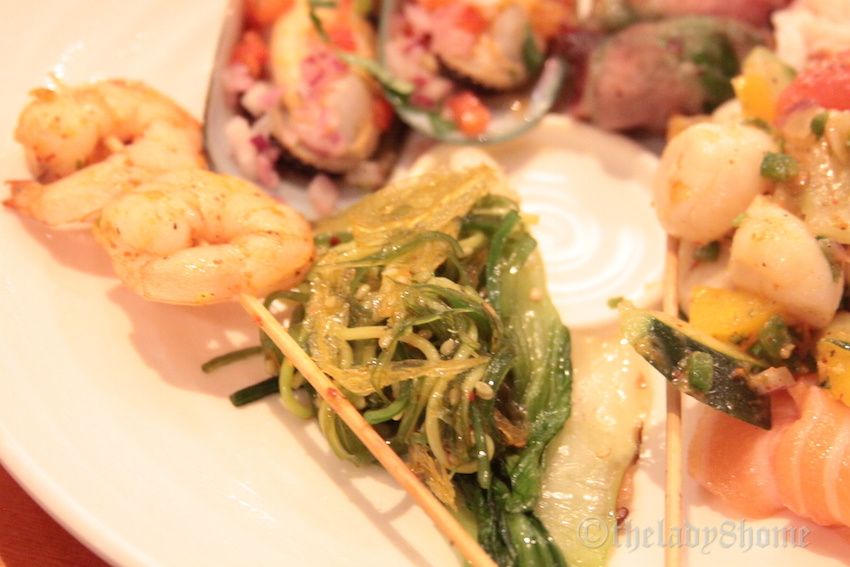 Seaweed salad, another favorite.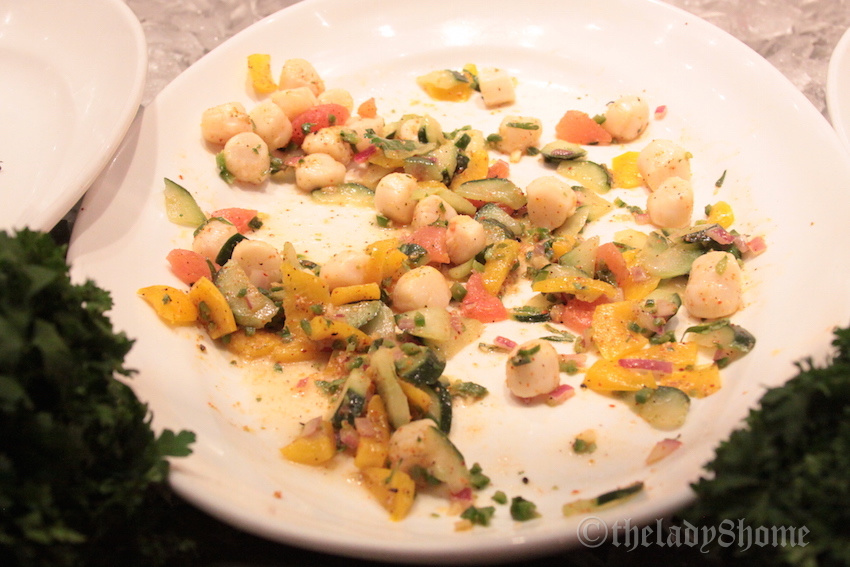 Bay scallops with pineapple and cucumber vinegrette.
I am particularly partial to the cold delicate cuts of fish in citrus flavors.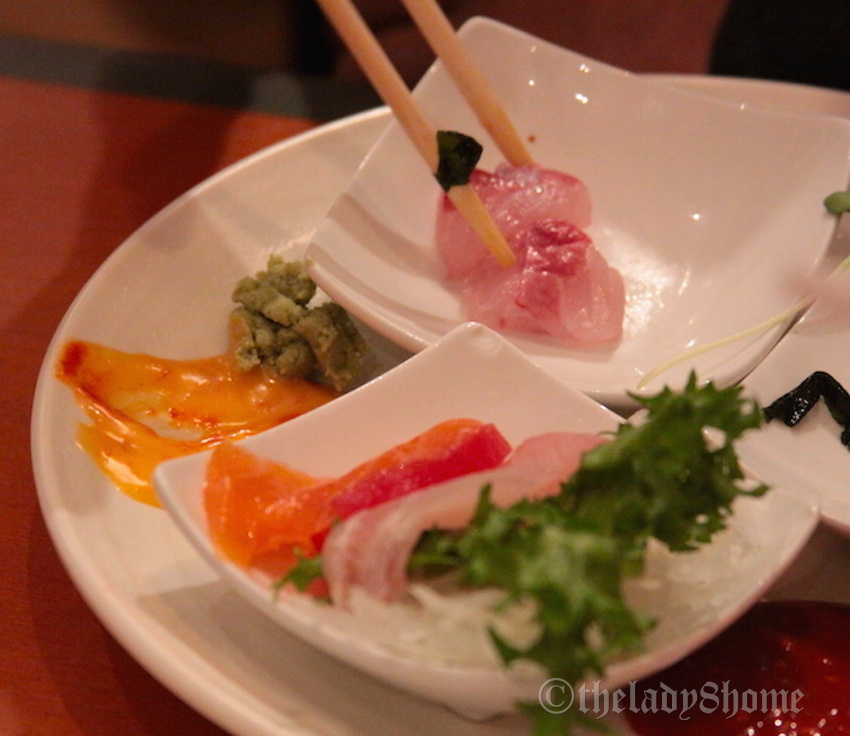 Another major attraction for the Minado buffet is the fresh cold oysters and king crab legs. The lines at this station is always long, and the oysters disappear almost as fast as they have appeared. The staff can be slow in replenishing the oysters, so grab them while you can. We have been to this restaurant for at least a dozen times in the last three years, but never ever suffered any upsets from the oysters, a testimony to the quality of fresh food served here.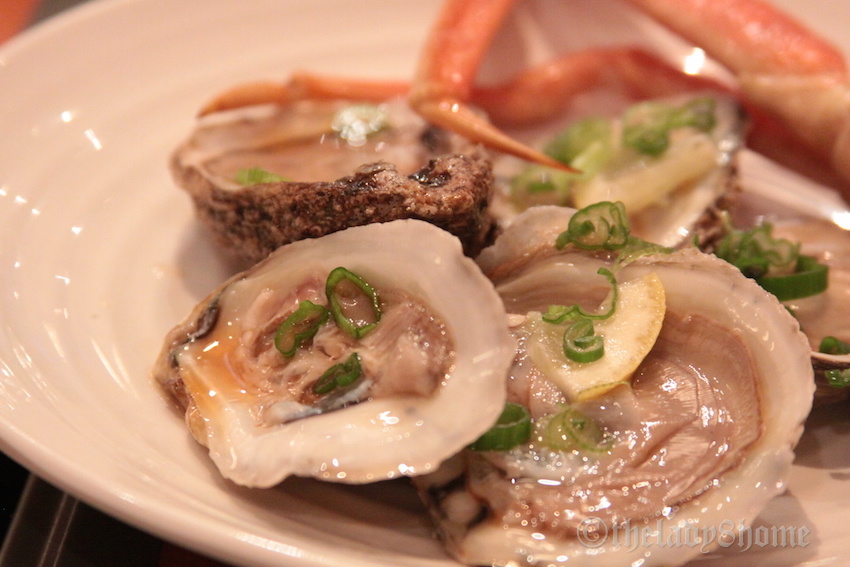 The review can't be complete without mentioning two major draws of Minado buffet. Sushi, and dessert.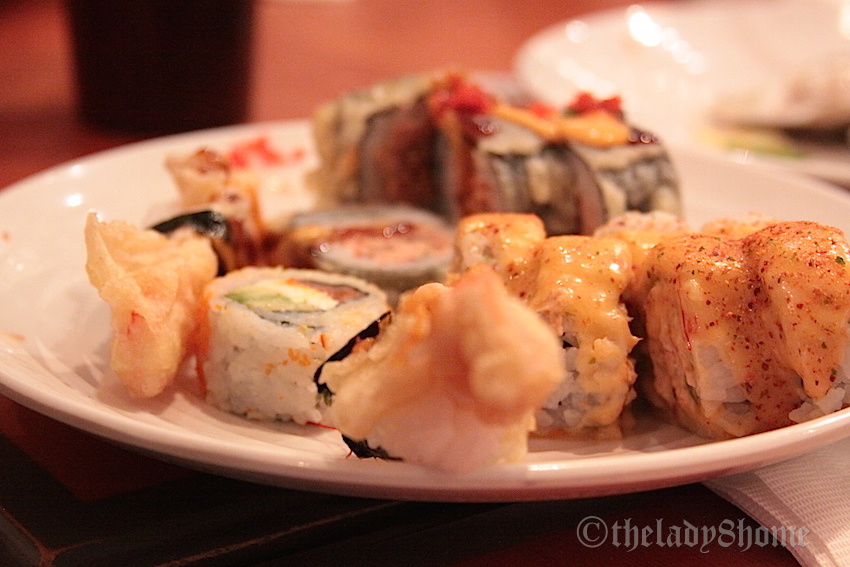 Minado offers an impressive spread of more than 30 varieties of sushi, sashmi, maki rolls. Everything is hand rolled right in front of you, and the station is always crowded. Expert chefs wield their sharp sushi knives and create magic right in front of you, filling the platters of sushi in industrial fashion. their Besides the ones already on the sushi platters at the station, the chefs will also create some hand rolls like salmon tuna skin roll on request. However, the sushi is not of the highest quality, so don't expect fine dining sushi. But for buffet, and for those who are not that sushi savvy, for want of a better word, this place is quite good. The quality of food is fresh, and tastes better than many local sushi joints in the area.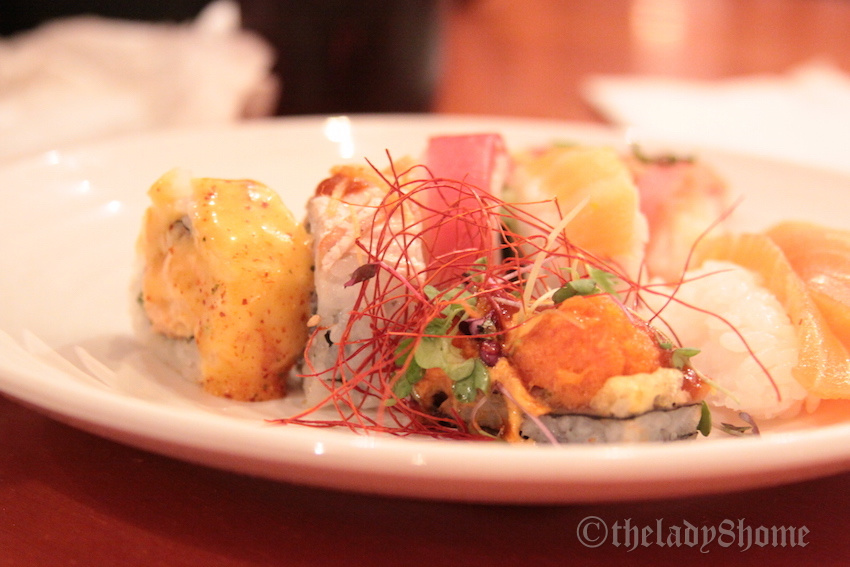 The dessert station stocks soft but firm Japanese pastries of quite a few flavors like green tea, apple pastry, blueberry, chocolate mocha to name a few.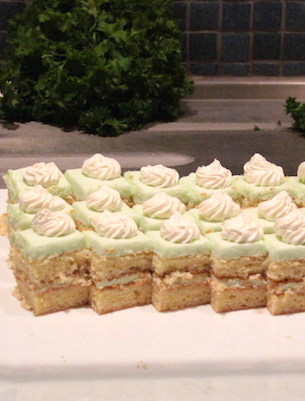 The cakes are moist, soft and delicious. They also serve jello squares, fresh fruit and have two flavors of soft serve ice cream – green tea and vanilla.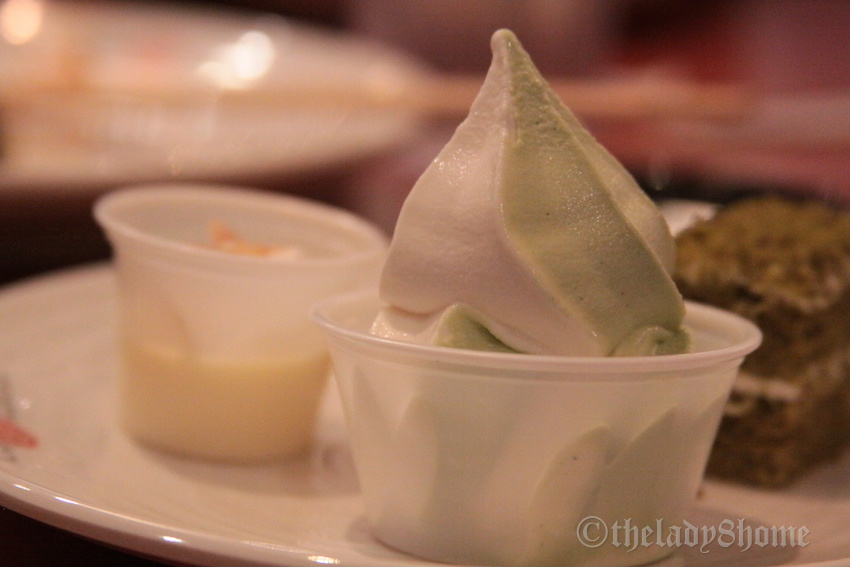 And that's not all. They have a crepe bar, where the chefs will custom make crepes with toppings such as blueberries, bananas, chocolate and whipped cream. My favorite dessert? The ginger flan. Melt in the mouth and delicately flavored, the ginger flan finishes the scrumptious AYCE Japanese meal with a flourish.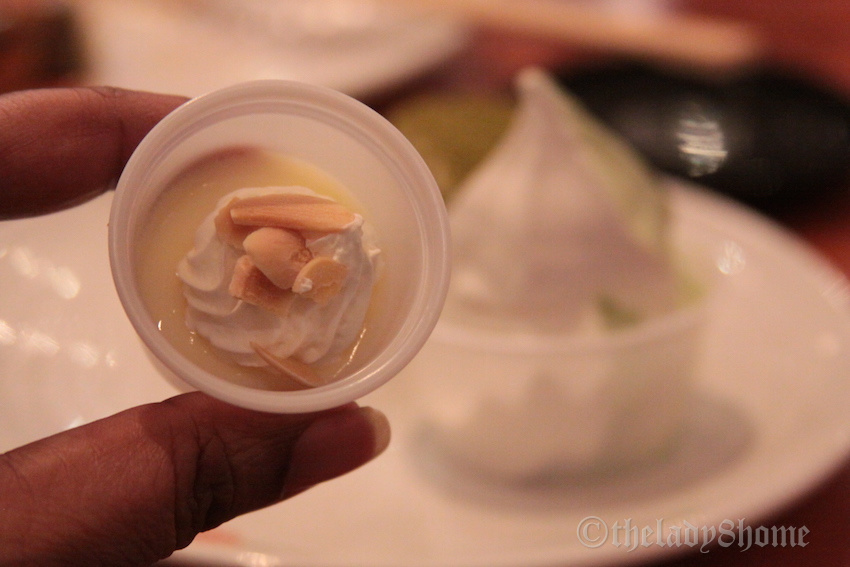 It's an experience all right. Prepare to go with a heavy wallet, empty stomach and open mind. You won't be disappointed.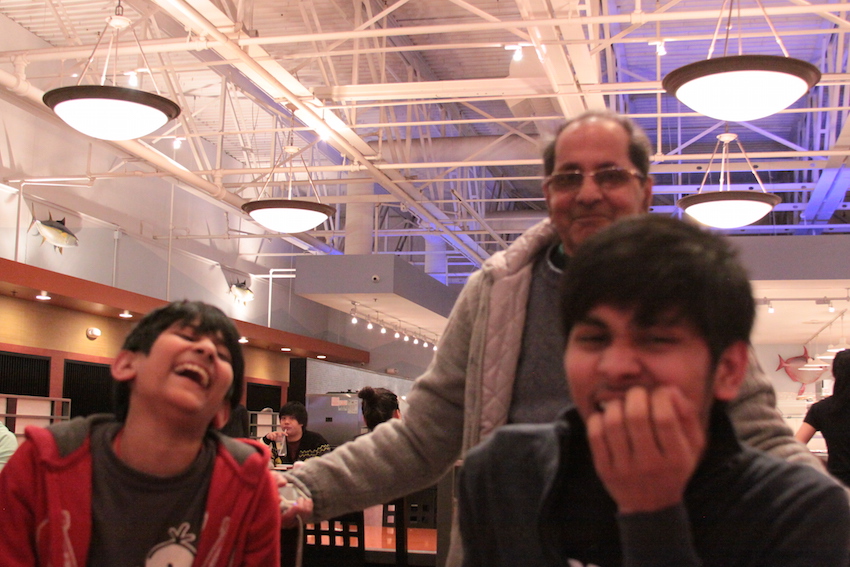 Minado Rewards Program: Minado also has a rewards program. Once you sign up, they will deposit points in the card which eventually earn the card holder rewards dollars. For every 250 points, they credit $10 towards the account.
Sherwood Plaza Shopping Center, 1282 Worcester St, Natick, MA 01760
(508) 647-0495
http://www.minado.com/
Note: This meal was independently paid for. All opinions expressed in this post are mine.