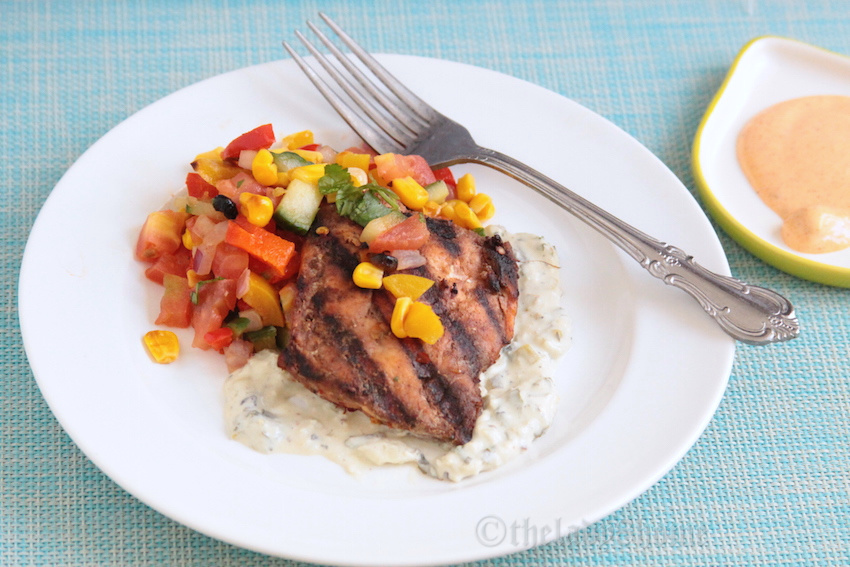 After skipping the fall season, Junior signed up for spring season of soccer. The team he signed up with has a coach with a stellar reputation and cracking sense of humor.
Their first game was scheduled last week. The team started with a Scrimmage, where three local teams contributed to make the teams. The girls' team were falling short of 4 players. Hence the boys' team was called upon to boost up the numbers.
Hesitation.
Reluctance.
Questions.
Embarrassed giggles.
And then a deluge of emails from parents who all had boys lined up to sign up for playing in the girls' team.
Shock.
A late night email revealed there were as many as 11 requests for 4 spots in the girls' team. But the boys' team played in blue jersey, and the girls, red. So all the boys who had blue and red jerseys would interchange the teams, so that most boys got a chance to play for the girls' team.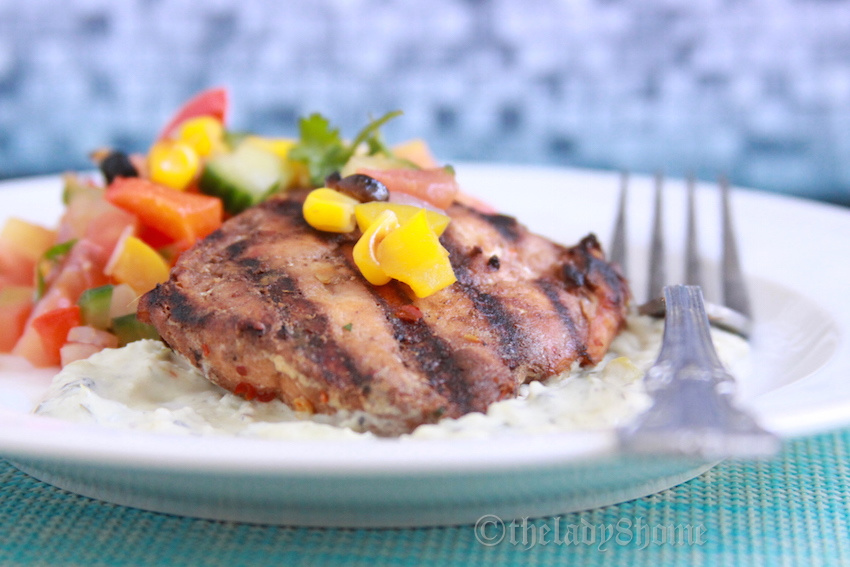 Except for Junior. Now as Junior has recently signed up for this particular team, he does not yet have the blue jersey. He only has the red one. Hence he got to stay with the girls' team throughout.
As the coach puts it, he 'lucked out'. Junior wasn't as ecstatic though. He was not at all thrilled that he had to play in a different team than his own team mates for the entire match.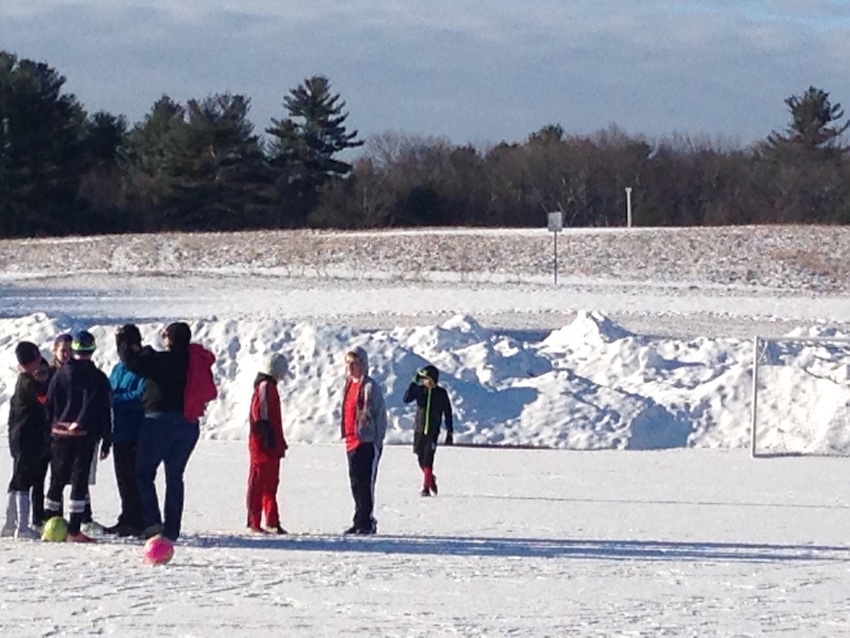 How did the game go? That's for another time.
As of now, it's time for the fire grilled salmon recipe that I promised in my last post.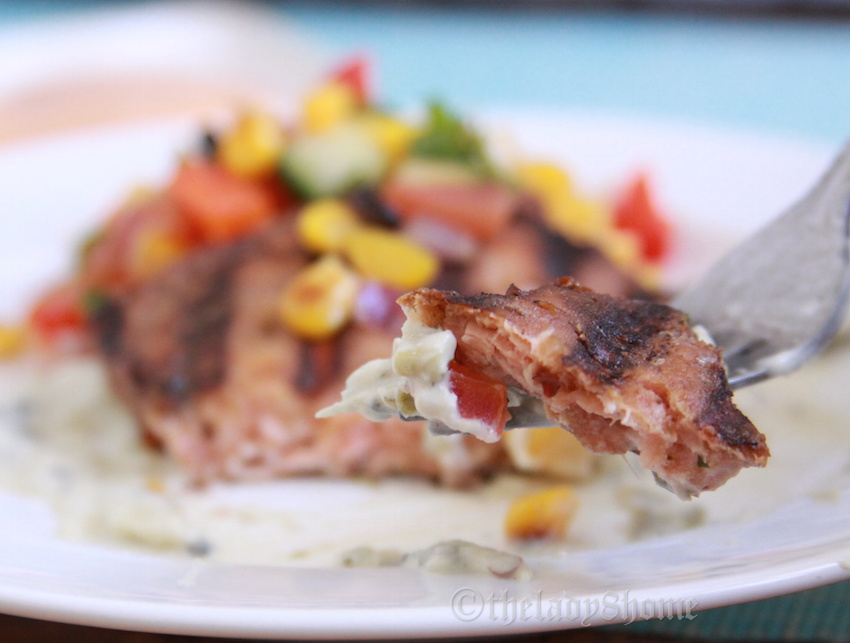 Firecracker salmon with tequila sauce
Ingredients
6 steak pieces of salmon
4 tbsp soy sauce
4 tbsp balsamic vinegar
3 tbsp Maple syrup
½ cup chopped scallions
1 tsp sesame seed oil
1 tbsp red chili flakes
2 garlic pods minced
1 heaped tsp dry ginger powder (you can also use fresh ginger paste)
For the Tequila sauce
½ cup Tequila (I used Cabot)
2 tbsp chopped shallots
½ cup finely chopped cilantro
1 tbsp minced garlic
½ tsp onion powder
½ tsp garlic powder
2 tbsp freshly squeezed lime juice
½ cup heavy cream
1 tbsp butter
To season the sauce
pinch of paprika
¼ tsp cayenne pepper
salt and pepper
½ tsp oregano
Instructions
To make the fish:
Mix all the ingredients in a large bowl and soak the fish pieces until well coated. Marinade for 2 hours.
Fire the grill pan and spray Pam© or other cooking oil spray
Grill the fish 4-5 minutes each side till done.
To make the sauce
Mix tequila, cilantro, shallots, minced garlic in a pan and bring to a boil in a sauce pan.
Reduce and cook till it's about half.
Squeeze lemon juice, stir well.
Mix in the cream and simmer it for 2-3 minutes.
Add the butter, and take the pan off the heat.
Whisk till the butter is incorporated.
Add all the seasonings.
To assemble
Layer a plate with the sauce.
Place the grilled fish on top.
Serve with he side of roasted corn and pepper salsa with mustard aioli.
To get the salsa recipe, please click
here