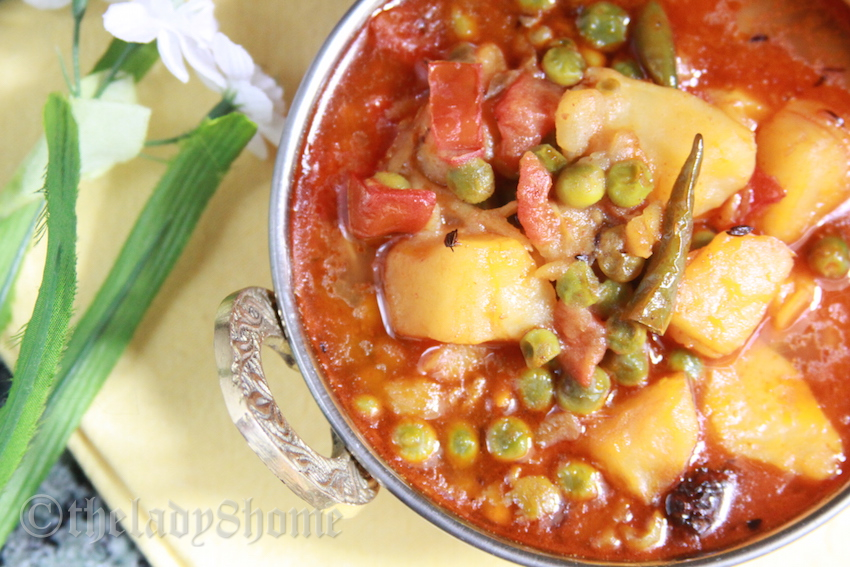 Have you ever visited the blog 'Go bake yourself'? Chances are you have. Hence you possibly know Uru, the force behind that crazy amazing blog is the 'sweetest' girl in our blogosphere.You don't? No way. You HAVE to check her blog out. Her sweet offerings are a work of art. Her brownies not only win brownie points from her family and friends (lucky them), they make sure those who follow her recipes earn tons of brownie points for themselves as well.
Right now she is serenading Boston with her affable charm and lyrical disposition. Meanwhile, she also is taking care of her blog, much like the way she likes to nurture her cakes and makes sure they always come out right. When she requested a guest post, I knew I had to do one.
I chose a very simple recipe of 'peas and potato' curry, or 'Aloo matar' as we call it in Hindi. Go check it out.
Enjoy!