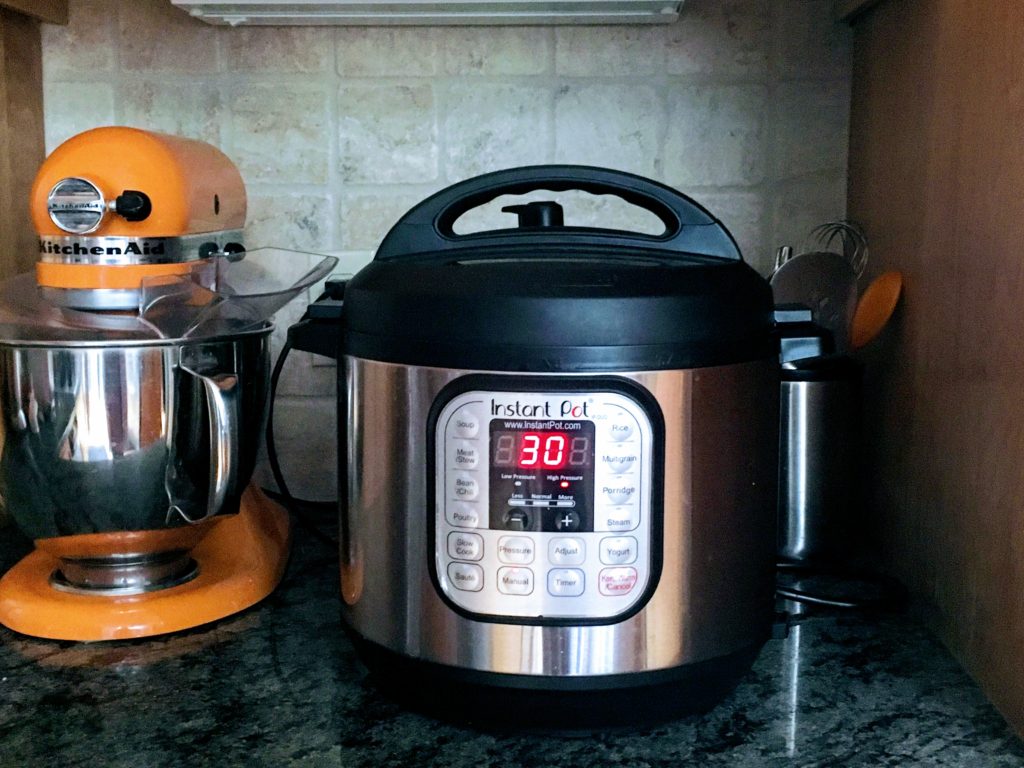 Few months back, a wave crashed into the kitchen gadget world. It's called Instant Pot. It is an upgraded, electronic version of pressure cooker. I pressure cook a lot of food. High pressure cooking is good for health, but the heavy pressure cookers can be cumbersome. Hence it was a transition I was already looking forward to.
Instant Pot did away with the heavy aluminum body and replaced it with a light weight steel pot that goes into a heavy cast body containing a heating plate that works as a cook top for the pot. The steel pot is super easy to clean and store.
However, while this pressure cooks beautifully, let me clarify something at the onset: It is not as fast as a pressure cooker. So if you want something done under 10 minutes flat, you might still want to get the old fashion pressure cooker out.
Reason being, the pot is heated by a plate, so that adds an additional time to cooking. So if I want to cook 1 cup rice, ordinary pressure cooker will take about 10 minutes. Instant Pot will take 10 minutes to heat up plus four of cook time, and then the cooling time. Typically, after you have sautéed something and want to pressure cook the rest, it takes about 10 minutes to come to pressure.
So why is it so awesome? Because it does what normal pressure cooker does not. You can put it on and walk away. No seriously, you can put it, and forget it. Instant Pot will cook for you, switch itself off, and you can actually save time by using that time productively elsewhere. Like write a post for your blog.
My older son is visiting home from college. We went to New York, and the biting cold literally bit off our hands. He came down with viral and now he is recovering from multiple tooth extractions. One of his incisors from upper palate never descended as his baby tooth did not fall of till he was 16, and he had an extra tooth blocking the entry of that said incisor. Lower jaw also had an extra tooth that pushed out one of his canines. So now he is on soft, soft food.Pretty messed up.  Now even as I type this, my two IPs are on duty. One is cooking 'kichudi', the go to comfort food Bengalis eat when sick, and the other one is tomato soup.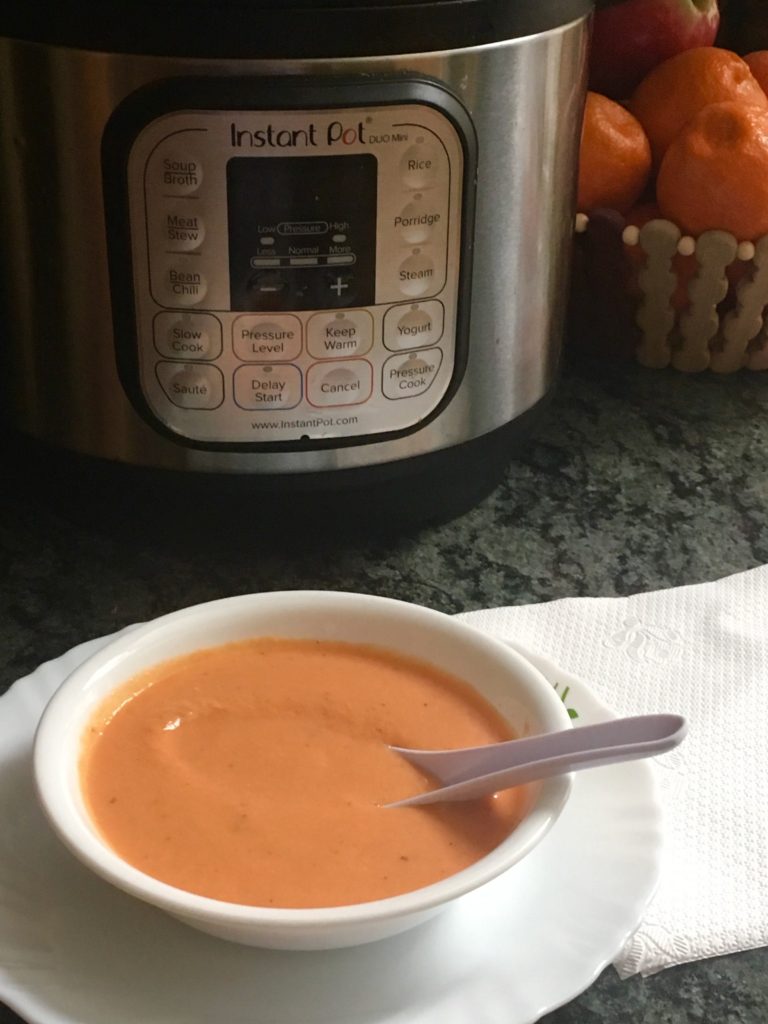 Which brings me to today's recipe: Creamy Tomato soup. I wanted hot soup cooked in the afternoon. I had to leave for work in the morning (this is exactly why I adore this gadget). I got everything ready at 8:00am. So here goes.
Plug the IP in.
Select Saute function. Wait until Instant Pot flashes 'Hot'.
Add butter and cook onions until soft. Season with garlic powder and basil leaves. Add 1 cup of baby carrot. Add in can of whole peeled tomatoes. Also add two vive tomatoes fresh. Add one can of water.
Select Cancel to cancel the saute function.
Select Manual (IP Duo), the Pressure Cook function and adjust timing to 4 minutes.
Select timer and press the + or – button until you get desired setting (I selected 8 hours).
Open the lid and add 1 cup of half and half. Open and blend with a hand blender. Ready to serve.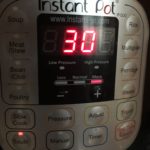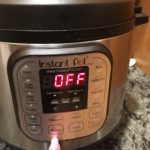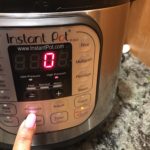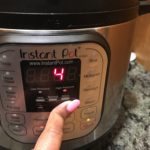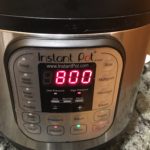 Dinner served.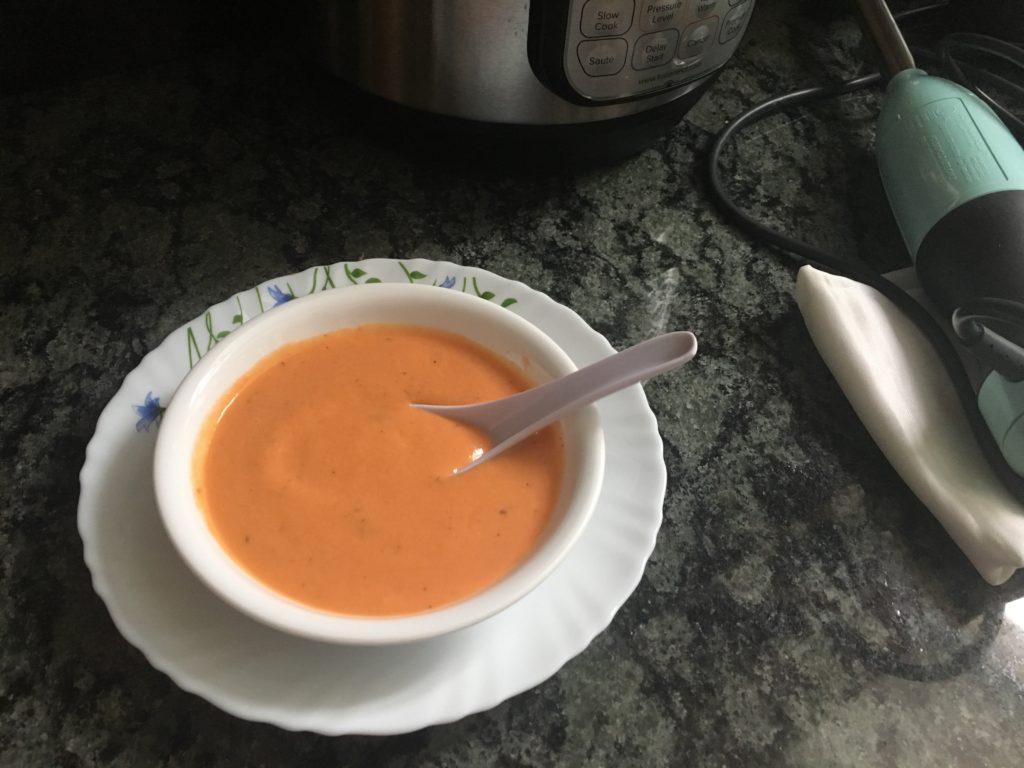 The other things that went with it: Creamy mashed potatoes (Instant Pot), cheddar bacon shell pasta (Instant pot), baked tilapia and fresh avocados.

Instant pot! The time saver personified - Creamy Tomato Soup with carrots
Ingredients
1 large can whole peeled roma tomatoes
1 cup baby carrots
1 medium onion quartered
½ tsp garlic grated
two pinches garlic powder
¼ tsp dry basis leaves
2 tbs unsalted butter
1 can of water.vegetable broth/chicken broth (use the emptied tomato can for measurements)
1 cup half and half
Salt and pepper to taste
Instructions
Heat butter in Saute function
Fry onions till translucent
Add basil leaves, garlic, carrots
Stir for 10-15 seconds
Add tomatoes and water.
Cancel saute and select pressure cook function
Make sure the lid is locked in place properly and the seal is is sealing position, the snout AWAY from your body.
Pressure cook for 4 minutes.
Let it naturally release the steam until the pin drops (about 10 minutes).
Open the lid carefully, away from your body.
Add half and half
Blend with a hand blender. Season with garlic powder, salt and pepper.
Serve hot.