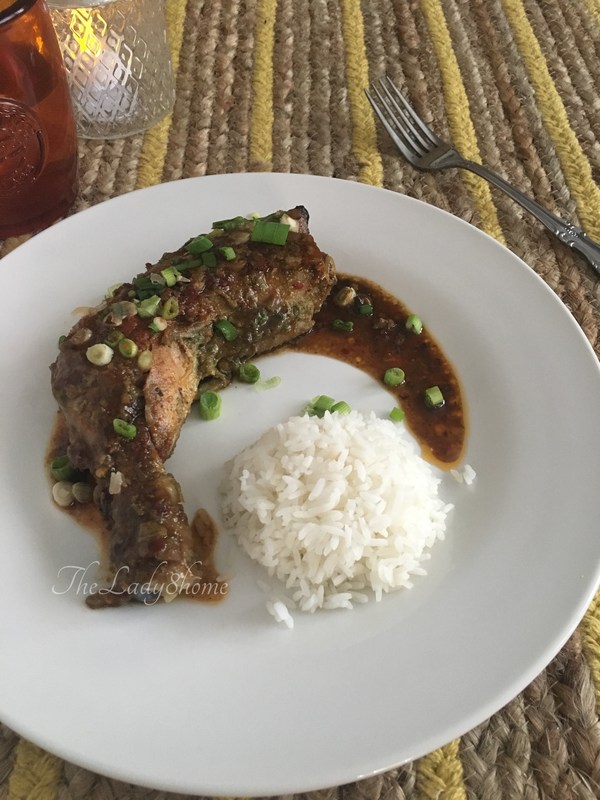 Monday morning, I got a call from our local CVS Pharmacy to tell us that United Airlines found my son's lost baggage and they are ready to ship it to us.
You read that right. CVS Pharmacy. Lost baggage.
A big shout out to United Airlines. And CVS Pharmacy.
My son had his cabin luggage taken in by the crew for space issues at Hancock, MI and he was supposed to collect it in Chigaco. The only thing was he did not know he had to collect it. When he landed in Boston, it wasn't there. Of course.
He never got the bag. We contacted UA and didn't really get any positive response. As it wasn't a checked baggage, he did not have a claim number either.
Two weeks after it went missing, we had given up on it.
Then, CVS Pharmacy called.
So the Inventory and Tracking team member of United Airlines in Houston, Texas, found my son's prescription in his bag, got his name, called him. He didn't pick up, so she called his pharmacy to tell them "Could you please inform this man we found his prescription and his bag and we will ship it once he gives us a call back?"
Dedication. It was hilarious but touching. And it restored faith in the much maligned airlines.
And the lady at CVS pharmacy? Can't thank her enough for being so kind.
And to think I almost didn't pick up thinking it was another one of their automated calls informing me about a filled prescription I need to collect.
This time the recipe is a bit more complex than soup, but it's super easy to whip up.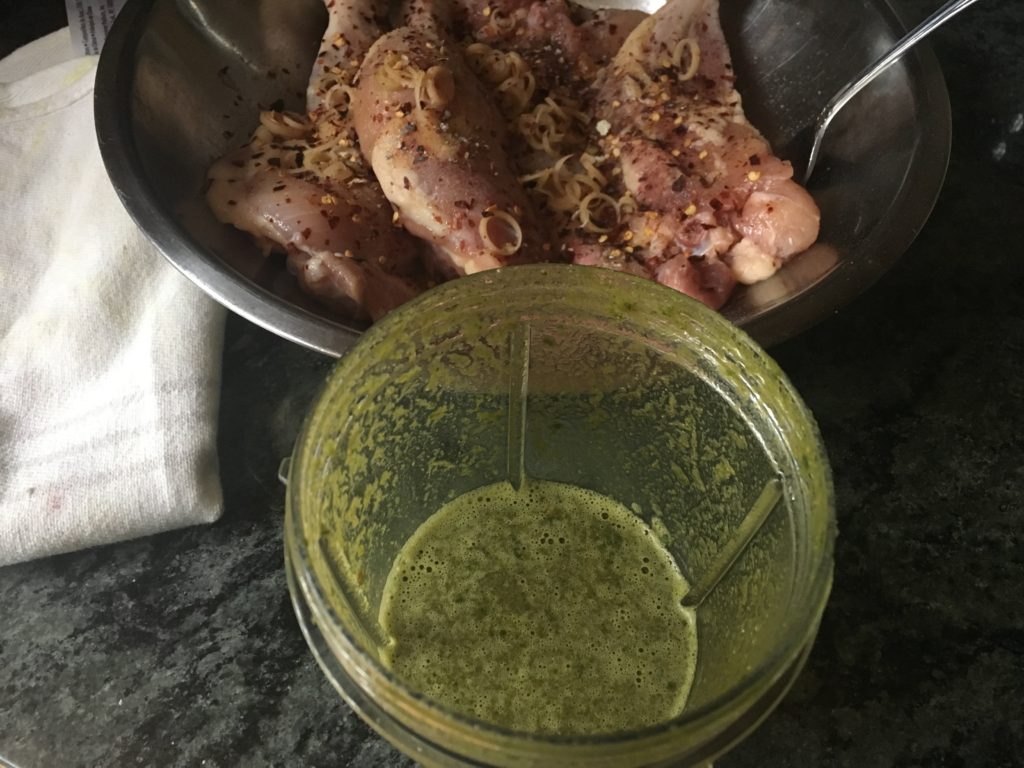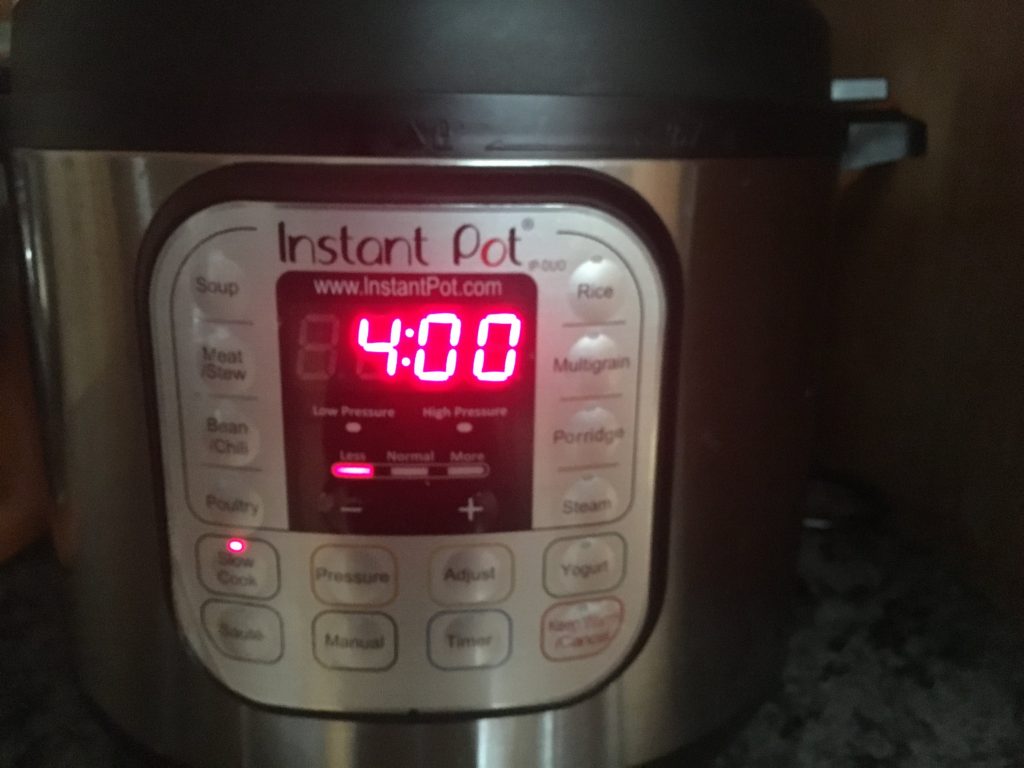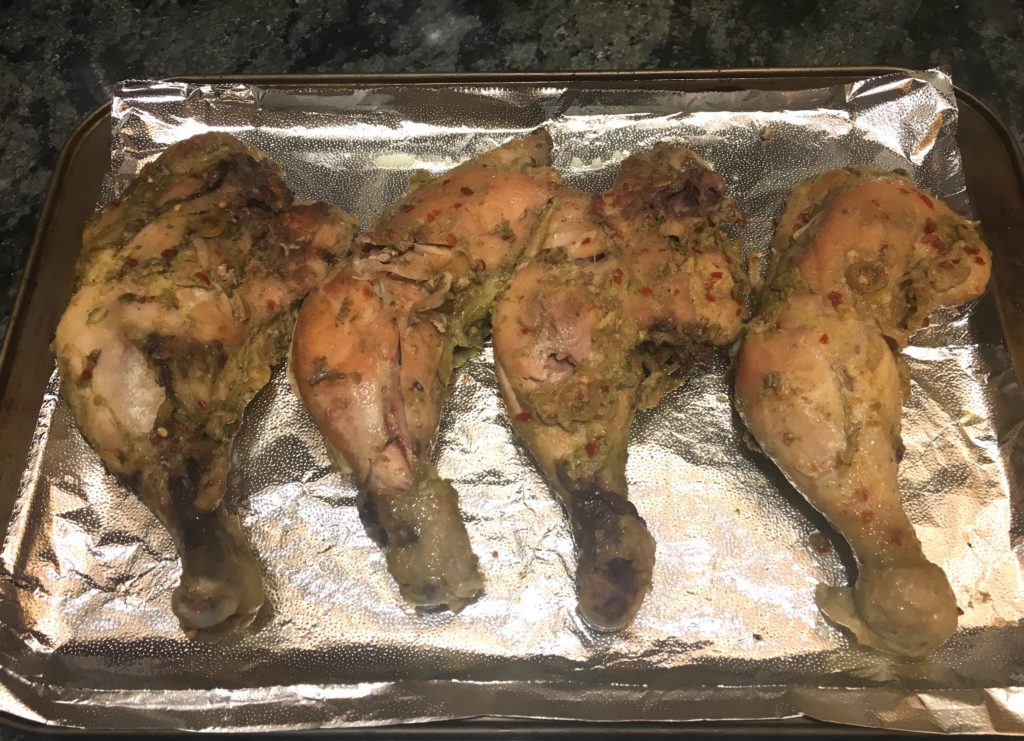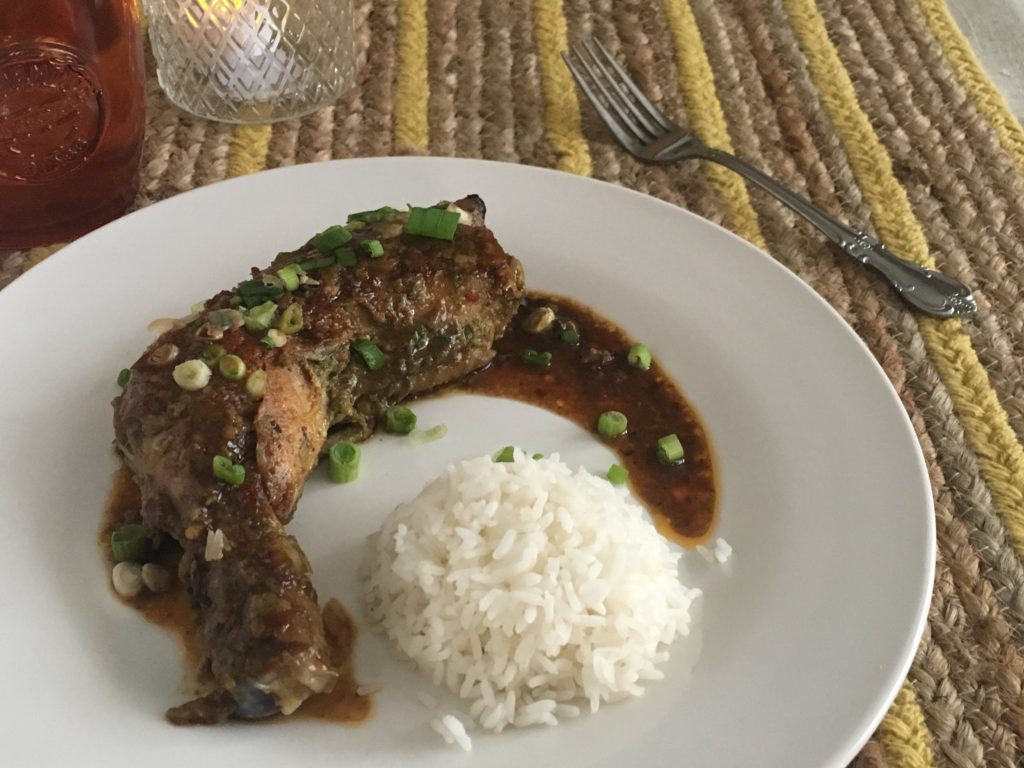 Sweet and Sour chicken roast - Instant Pot recipe
Prep time:
Cook time:
Total time:
Ingredients
4 chicken thighs (with drumsticks) without skin
Rub
3 tbs low sodium soy sauce
1 tbs Mirin (optional)
1 tsp wasabi powder (optional)
3-4 good shakes of red chili flakes
½ tsp garlic powder
1 tbs lemon grass (fresh or canned)
salt and pepper
Make a paste
1 cup packed coriander leaves with stalks
1 full tsp coriander powder
3 Thai green chilies
4 pods of garlic
2 tsp malt vinegar
2 tsp brown sugar or palm sugar
Other ingredients
Oil spray
Paprika powder
2 tsp brown sugar
1 tsp malt vinegar
1 tsp coriander powder
dry basil leaves
few shakes of garlic powder
Chopped spring onions for garnish
Instructions
Marination
Rub the spices and the sauces on the chicken pieces and let it sit for 20 minutes.
Make the coriander paste.
Pour ¾th the mixture over the chicken, saving some for later (very important)
Let it sit for another 20 minutes
Arrange the leg pieces at the bottom of the IP cooking pot.
Pour the marination over it.
Set the IP to Slow cook function on low for 4 hours. Make sure it's not on seal position.
Change the Slow cook function to high and cook for another 30 minutes.
Add 1 tsp brown sugar to the reserved green paste
Open the lid very carefully and arrange the leg pieces on a baking tray.
Brush the green paste over them liberally.
Sprinkle paprika, basil and garlic powder
Spray with oil spray
Broil for 2 minutes (it should be brown but should not dry out)
Gravy
Back in the IP pot, turn on the Saute function.
Add 2 tsp brown sugar, malt vinegar, garlic powder, coriander powder and 1 tsp of fresh lemon grass (canned will do as well) to the liquid left behind from the cooked chicken.
Cook, scrapping the sides until the liquid turns into thick gravy. It should not dry out too much.
Serve
Lay the chicken on a plate and pour the thick gravy over it. Garnish with spring onions. Serve hot with jasmine rice.
Serve hot with Jasmine rice
Note: You can store the marinated chicken for two days